Your Trusted Roll-Off Company
Dumpster Rental in Houston, TX
Dependable Services and Low Prices Dumpster Rental in Houston
Are you in need of waste management services? If so, you've come to the right place! Arcann waste is a dumpster rental Houston-based company that offers dumpster rentals and deliveries to Houston and the surrounding areas. We pride ourselves on being one of the most reliable and affordable companies in the area, and we've been serving homeowners and contractors for over five years. We possess comprehensive insurance coverage to ensure your complete protection, and we proudly provide a 24/7 disposal service tailored for residential, commercial, and industrial needs. When you reach out to us, we are delighted to offer you complimentary estimates at your preferred time for your convenience. Here at arcann waste, we provide top-notch same-day roll-off dumpster rental Houston services that are sure to meet your needs and expectations. Our team of skilled professionals has years of experience renting out dumpsters in Houston and will be more than happy to help you figure out exactly what you need. We're a great help to household owners, businesses, and contractors across the Houston area that may not have any prior experience in renting a dumpster. So if you have any questions or concerns regarding the dumpster you need, don't hesitate to reach out to us and we'll be more than happy to assist you. All of our employees are professional and always wear uniforms to maintain a level of sophistication while serving you. Our highly skilled and well-trained team excels in the efficient removal of various types of household waste, including renovation debris and general refuse. Our company provides a selection of dumpster sizes tailored to your specific requirements.
Low-Budget Dumpster Rental in Houston, Texas
Most Affordable Rates

No Hidden Fees

Same Day Service

Dumpsters Available In Different Sizes

Customer Satisfaction Guaranteed
Best Services of Dumpster Rental
If you are seeking a convenient solution for the removal of construction debris, landscaping waste, or general refuse, our dumpster rental services houston are ideally suited to meet your needs. We offer a comprehensive range of dumpster sizes tailored for various materials, including soil, concrete, flooring debris, gravel, roofing shingles, scrap metals, and various other forms of waste. They are also ideal to deal with excess debris from a construction, estate renovation, and garage backyard clean-ups here in the Houston area - making your cleanup process quick and easy. At Arcannwaste, we understand that many worksites have limited space - but that won't be a problem for you because our dumpsters are designed to be driveway-friendly. You can position them wherever you want on your property, and in most cases they will fit into even the tightest areas! We also provide services to general contractors, roofers, and renovation contractors. Whatever the size of your project, you are welcome to rent dumpsters from us. We have a variety of options for you when it comes to dumpster size, so there is no project that is too small or too big for us to handle! Remember that there are some restrictions regarding what types of items can be disposed of. For the safety of everyone, we cannot dispose of any liquids, propane tanks, cylinders, or paints; consume cans, tires, toxic materials, flammable items or any other hazardous wastes. Please note that you may need a permit to place your dumpster rental, depending on your location. In the Houston, Texas metropolitan area, it may be necessary to obtain a permit when situating a dumpster on public streets. We recommend consulting your local regulatory authority to ascertain whether a permit is necessary for your specific location. Should you require further guidance or remain uncertain about the appropriate steps to take, the proficient team at Arcannwaste stands ready to assist you.
What will You Get with us?
Always Reachable
We know that things can come up at any time - day or night. That's why we're always available to answer your calls, emails, and chats. We want you to know that we're here for you no matter what time it is.

Fast, Reliable Service
Here at our company, we pride ourselves on giving the best and most efficient service to our valued customers.
Next-Day Availability
If you need a dumpster for your business, we can have one delivered to you as soon as the next business day.
Dumpsters are Always In Stock
We always have dumpsters available, but the sizes vary depending on the area. For more information on the sizes, please check the sizes section of this page.
We Are the Dumpster Experts
We are seasoned experts in the field of dumpster rental, well-versed in cost-effective strategies. Our goal is to assist you in optimizing your expenses for dumpster rentals, allowing you to divert your attention towards higher-priority endeavors. Feel free to reach out to us today to gain a comprehensive understanding of the services we offer.
Our Mission
ARCANN Companies LLC is on a mission to give back in an effort to correct difficult social issues that matter. We do this by providing our clients with the ultimate customer experience. A portion of all gross profits is willfully donated to help Veterans and others who are suffering from PTSD. Our beneficiaries include the PTSD Foundation and Camp Hope, who together, have developed a proven system that corrects life-threatening PTSD symptoms without the use of drugs. ARCANN Companies is one the highest-rated service providers for dumpster rentals in Huston for homeowners, businesses, and construction projects. Our exceptional customer service, our commitment to professionalism, on-time performance, and the reliable quality of our fleet set us apart from others. The collaboration forged between ARCANN Companies LLC and our esteemed clients affords us the opportunity to contribute to the well-being of those who selflessly sacrificed to safeguard our liberties. Today, mental health represents a profound societal concern, with a troubling statistic indicating that 21 veterans tragically opt for suicide each day, in a world where even a single life lost is one too many. It is our unwavering commitment to take immediate and decisive action in order to have the most significant positive impact on this alarming statistic. Our choice is clear: we are dedicated to effecting change for those in dire need, and we have chosen to channel our efforts through the provision of our services to you.
Why Rent Dumpsters from Arcann in Houston Area?



We offer low and transparent prices to deliver the greatest value for your money.




We provide impeccable service from your first phone call or email to the pickup and removal of the full dumpster.




Our dumpsters are clean and our drivers are experienced and helpful.




We are virtually never out of stock for the size or type of dumpster you need.




We have the highest regard for your time and we care about your project.




Our trained and friendly representatives are happy to accept your orders online, via email, or by phone.




We strive to ensure the dumpster will conveniently fit into the side yard or driveway and will place the dumpster with diligent care.




We give back to the community and our brave veterans.



Roll Off Dumpsters Is Perfect For:



Tile, flooring, drywall, or other remodeling debris




Concrete, dirt, demolition debris




Wood, shingles, decking




Old furniture, old appliances, mattresses




Pretty much any random junk and so on.

Types of Dumpsters Available in Arcannwaste
When you decide to dumpster rental service houston, you have several options to choose from arcann waste. The most common types of dumpsters available include:

Roll-Off Dumpsters
Roll-off dumpsters are one of the most common types of dumpsters used in construction and demolition projects.
Roll-off dumpsters are generally sizable, rectangular receptacles meticulously engineered for transportation via specialized trucks equipped with hydraulic arms capable of lifting and relocating these containers.
These dumpsters are available in a range of sizes, typically spanning from 10 to 40 cubic yards, with the capacity increasing as the container size expands.
The choice of size should align with the scale of your project and the volume of waste anticipated for disposal.
One of the key merits associated with roll-off dumpsters is their inherent convenience. They can be efficiently delivered to your project site and strategically positioned for effortless accessibility.

Front-Load Dumpsters
Front-load dumpsters find extensive application in the realm of commercial and industrial waste management. Differing in size from their roll-off counterparts, these dumpsters typically vary between 2 to 8 cubic yards in volume. They are specifically engineered to facilitate emptying by specialized trucks, which hoist and tilt the dumpster over the truck to discharge its contents.
Front-load dumpsters prove to be the optimal waste management solution for enterprises with consistently high waste generation. They adhere to a predefined collection schedule, such as a weekly basis, to guarantee the consistent and responsible disposal of waste materials.

Rear-Load Dumpsters
Rear-load dumpsters are similar to front-load dumpsters, but they are designed to be emptied by a different type of truck. Rear-load dumpsters are typically larger than front-load dumpsters, ranging in size from 3 to 8 cubic yards.

One of the main benefits of rear-load dumpsters is their versatility. They can be used for a variety of purposes, including commercial and industrial waste management and residential waste management.

Compactor Dumpsters
Compactor dumpsters represent an excellent waste management solution for enterprises and institutions with consistent high-volume waste generation.

These units closely resemble front-load dumpsters, but are distinguished by their integrated compactor mechanism, which efficiently compresses and consolidates waste, thereby increasing storage capacity within the container.
Available in a range of sizes, typically spanning from 2 to 8 cubic yards, compactor dumpsters prove particularly beneficial for businesses with substantial quantities of recyclable materials such as cardboard, paper, and similar recyclables.
What Can I Put in a Dumpster?
Typically, dumpsters are intended for the disposal of household waste and debris resulting from construction or home improvement projects.

This category includes remodeling debris such as drywall, lumber, flooring, cabinetry, siding, and general household items from decluttering projects.

To ensure proper use, it's important to familiarize yourself with what items can generally be accepted in most dumpsters.
Wooden Furniture

Brick, Asphalt, Concrete

Construction & Home Improvement Debris

Lumber

Storm Debris

Shingles

Which Materials Can Sometimes Be Put in a Dumpster?
In certain areas, dumpsters may accept certain items such as upholstered furniture, appliances, electronics, and mattresses. However, waste regulations can differ from state to state and even from city to city, so it's not a universal standard.

To avoid any issues, it's recommended to call ahead and confirm whether these items are allowed for disposal in your specific area.
Yard Waste

Electronics

Mattresses & Box Springs

Event Waste

Aerosol Cans

Upholstered Furniture

Appliances

Dirt

Stumps & Large Yard Debris

Which Items You Cannot Put in a Dumpster?
There are certain items that are generally not allowed to be disposed of in dumpsters. These include items such as refrigerators, tires, chemicals, car batteries, railroad ties, and any other materials that may pose a risk to safety or the environment.

If you have waste materials that are not permitted in your roll-off dumpster, keep reading to find out how to properly handle them.
Industrial Drums

Railroad Ties

Ink & Resins

Contaminated Soils & Absorbents

Medical Infectious Waste

Adhesives

Tires

Refrigerators

Hot Water Tanks

Car Batteries

Paint Cans & Lacquers

Hazardous Materials

Household Cleaners

Oils, Fuels & Propane Tanks

Asbestos

Benefits of Dumpster Rental, Houston
There are several benefits to renting a dumpster.

Convenient


One of the major advantages is the convenience it offers. With a rented dumpster, you don't have to worry about making multiple trips to the landfill or recycling center, which can be time-consuming and expensive.
Save your money
Renting a dumpster can also save you money. If you're working on a construction or renovation project, you may have to pay for multiple waste removal services.

However, with a rented dumpster, you only pay a flat fee for the rental period, regardless of how much waste you generate.
Maintain your work site
Additionally, renting a dumpster can help you maintain a clean and organized work site. By having a designated space to dispose of waste, you can avoid clutter and hazards that can cause accidents and slow down your progress.

Tips to Rent a Dumpster
Renting a dumpster is a straightforward process. Here are several tips that you'll need to follow:
Determine the size of the dumpster you need. You'll need to estimate the amount of waste you'll be generating to select the appropriate size.
Contact a dumpster rental company in Houston. You can find several companies online or in the phone book.
FAQs Related to Dumpster Rental Houston
What is a roll-off dumpster?

A roll-off dumpster is a generously sized waste receptacle meticulously crafted to accommodate substantial cleaning endeavors. Crafted from sturdy welded steel and featuring a capacious rectangular design with an accessible open top, it facilitates the convenient loading of refuse materials directly at the desired site.
These dumpsters excel in handling various tasks such as cleanups, remodeling, renovations, or demolitions, thanks to their expansive storage capacity. These containers are commonly referred to as "roll-off dumpsters" in the industry, signifying their unique transport method involving the gentle rolling of the dumpster off the rear of a specialized vehicle.
Where can I find Houston, dumpster rental prices?
The rental prices for a dumpster can be influenced by several factors, including the type of waste, dumpster size, rental duration, and any additional options that are selected.

To get an accurate estimate for your Houston dumpster rental, it is essential to consider these four factors. First, understanding the contents of your waste will aid in determining its volume and weight.

Additionally, choosing the appropriate dumpster size is crucial. If you are unsure about the ideal size, don't hesitate to reach out to our friendly team at Arcann Waste Company for guidance.
Dumpsters
Roll-off dumpsters are large trash containers designed to assist with heavy-duty projects, whether residential, construction, or commercial. These could be garage clean-outs, landscaping projects, bathroom remodels, or other home projects. It might also be construction projects like installing a new roof where you need to get rid of waste like asphalt shingles and other roofing materials. At Arcann Companies, we make sure that you have a choice from a range of roll-off dumpster sizes to meet your unique clean-up requirements. Our dumpsters are sturdy and well-maintained so you can be sure they will get the job done.
The top of these containers can be kept open for convenient, on-location debris and junk loading by homeowners or contractors working on the project. Whether you have a clean-up, moving, renovation, construction, or demolition waste disposal project, Arcann has the right roll-off dumpster sizes available for you. The term "roll-off" originates from the fact that a truck will be used for delivery, which will roll the container off of its back.
Size Options for Roll-Off Dumpster Rental at Arcann
Our experienced team at Arcann Companies can help you determine what size of a roll-away dumpster rental may be appropriate for your needs. You may also use an online dumpster size calculator to estimate your size requirements. In general, the dumpsters are classified according to the volume of material they can hold in cubic yards. One cubic yard of volume is 3 ft. (length) x 3 ft. (width) x 3 ft. (height). Some of the popular size options we have in dumpster rentals for residential, commercial projects, and construction projects include:20 Yard Dumpster
20 Yard Dumpster
The volume of waste it holds: 20 cubic yards
Size of the container: 7 ft. (width) x 22 ft. (length) x 4 ft. (height)
30 Yard Dumpster
The volume of waste it holds: 30 cubic yardsSize of the container: 7 ft. (width) x 22 ft. (length) x 6 ft. (height)
40 Yard Dumpster
The volume of waste it holds: 40 cubic yardsSize of the container: 7 ft. (width) x 22 ft. (length) x 8 ft. (height)
It is noteworthy that the weight of the waste material will be variable per cubic yard. For instance, one cubic yard of roof shingles is going to weigh more than one cubic yard of old clothes.
Additional Features for Arcann Roll-Off Dumpster Rental
Wheels
When you want the dumpster container to be mobile so that it can move around the site or between two sites, you may consider the option of wheels. It is popular choice for dumpster rental with many customers.
Locking Devices
For extra precaution, particularly when you have concerns related to the safety of children or pets, you may add locking devices as part of your dumpster rental. It will also avoid the possibility of others adding trash to your container.
Swing Door at the Rear
A swing door at the rear can be added to your roll-off dumpster. This may be useful for larger projects to enable workers to add or remove large objects at the ground level through the rear instead of lifting and tossing the heavy items into the container's open top.
How Is the Cost of Your Dumpster Rental Service Determined?
Customers love us at Arcann Companies for our upfront low prices on all junk removal and waste removal dumpster solutions. Our dumpster rental experts will determine the actual cost for the specific size dumpster you need. In general, your total roll-off dumpster rental cost with us will vary depending on:
Roll-off dumpster size
Duration of dumpster rental
Type of trash or debris
Additional options ordered
When you compare the quotes from different service providers for your roll-off dumpster rental, make sure you consider the company's reputation, capability, and a proven track record of customer service and delivery. With Arcann Companies, you are assured on all these aspects and more. For complete peace of mind in your clean-out projects, make the most reliable and cost-effective choice for roll-off dumpster sizes with our experienced team.
Need to Be Sure about Your Roll-Off Dumpster Sizes? Contact Us!
While many clean-out projects may work best with Arcann's 20-yard dumpster rental service, it is possible that you might need a bigger size dumpster for your needs. Our service representatives are happy to take your calls and help you make the most effective choice to suit your waste removal requirements and location. Talk to us at (713) 367-2293 or send us an email at [email protected] with your requirements. You can also book your order online with us.
20 Yard Dumpster
Dimensions
22' L x 7' W x 4' H
Included Tonnage
2 included
Additional Days
:
$10/day after day 10
Extra Weight
:
$65 for each additional ton
30 Yard Dumpster
Dimensions
22' L x 7' W x 6' H
Included Tonnage
3 included
Additional Days
:
$10 per day
Extra Weight
:
$60 per ton
40 Yard Dumpster
Dimensions
22' L x 7' W x 8' H
Included Tonnage
6 included

Additional Days:
Extra Weight:
Before you begin loading your dumpster, learn more about items that are: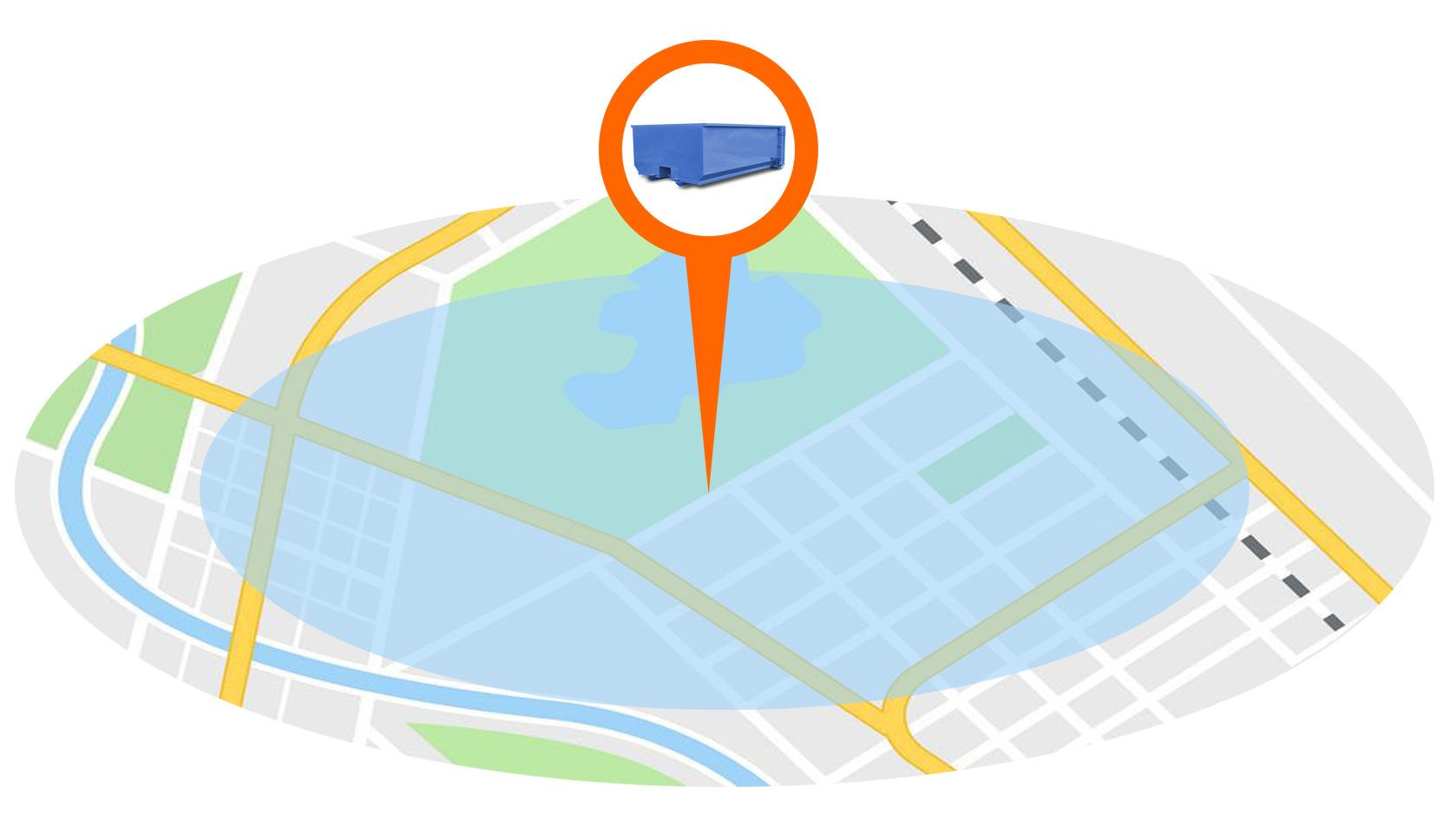 Arcann Waste Service Area
We will give you an industrial-sized roll-off container for you to haul all the junk, old drywall, and anything else evident in a fix and flip. Please follow the link below to learn about our service area.
View Service Area
Simplifying Roll Off Dumpster Rentals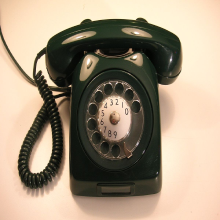 Call or Request a Quote Online
Don't have time to call right now? Get a free online quote for a dumpster rental in your area.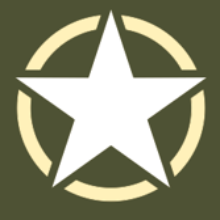 About Arcann Waste
Not only do we provide roll-off services, but we are also a company who gives back to the community. To learn more follow the about us link.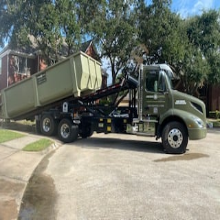 Schedule a Pickup

When you're done working, simply schedule a pickup online, and we'll remove your dumpster as soon as possible.
Dumpster Sizes Available in Houston
When it comes to managing waste, renting a dumpster is often the best option. However, choosing the right size dumpster for your project can be a daunting task.

In Arcann waste company, there are several different dumpster sizes available for rent, each with its unique features and benefits. Please check the list below for the various size options that we have available:
10-Yard Dumpster
The 10-yard dumpster represents the most compact option in our rental inventory, ideally suited for modest-scale undertakings, such as decluttering a garage, tidying up a small room, or tackling landscaping endeavors.
With a capacity of accommodating up to 10 cubic yards of waste, equivalent to approximately three pickup truck loads, the 10-yard dumpster strikes a harmonious balance between size and utility. Its dimensions also allow it to comfortably fit within a driveway or other confined spaces, rendering it an exceptionally convenient choice for residential projects.
15-Yard Dumpster
A 15-yard dumpster, slightly larger than its 10-yard counterpart, proves to be an excellent choice for mid-sized projects, such as bathroom or small kitchen renovations.
With a capacity of up to 15 cubic yards, equivalent to roughly four and a half pickup truck loads, the 15-yard dumpster remains compact enough to comfortably fit within a driveway or limited space, ensuring convenience for various residential projects.
20-Yard Dumpster
The 20-Yard Dumpster is one of our most popular rental dumpsters, as it works great for new construction projects, smaller demolition jobs, junk removal, and clean-out tasks.

A 20-yard dumpster can hold up to 20 cubic yards of waste, which is approximately six pickup truckloads. It is also large enough to handle bulky items, such as furniture or appliances.
30-Yard Dumpster
A 30-yard dumpster is ideal for large construction and demolition projects. It can also be used for commercial and industrial waste management.

A 30-yard dumpster can hold up to 30 cubic yards of waste, which is approximately nine pickup truckloads.
It is also large enough to handle large and bulky items, such as construction debris, roofing materials, and demolition waste.
40-Yard Dumpster
A 40-yard dumpster is perfect for large-scale renovations and construction projects, as well as major cleanouts. It can hold a lot of bulkier, odd-sized materials, such as oversized construction debris and large household appliances and furniture. This size dumpster is also great for businesses that generate a lot of waste.
Book Your Order for Arcann Houston Dumpster Rentals Now!
No matter what type of clean-out, roofing, renovation, or construction project you have, Arcann Companies has the right dumpster rental to meet your needs.

From a budget dumpster to heavy-duty trash containers, we are equipped to provide excellent dumpster delivery and services with complete customer satisfaction.

Choose the leader in the Houston dumpster rental business. Contact us at (713) 367-2293 or email us at

[email protected]

to learn more about our roll-away dumpster rental service, or simply book your order online today.
How do we work?
One of the greatest advantages of our dumpster rental in Houston is their availability 24/7. Our rentals are designed for ease of use and efficiency, ensuring that your waste management needs are met without hassle.

Our friendly and dedicated customer service team is always available to assist you when you need us. To rent a dumpster, simply reserve one and contact our staff to arrange a pickup time.

We can help you choose the right type of dumpster for your project and determine the appropriate amount to order.

Once your appointment is scheduled, our staff will arrive at your location, load your dumpster with your trash, and remove it for you. You can rely on us to handle your waste management needs with professionalism and care.