Your Trusted Roll-Off Company
Dumpster Rental in Houston, TX
Dependable Services and Low Prices Join the growing list of our customers in Houston, Texas!
If you're on the hunt for a dumpster rental in houston, you deserve top-notch customer service. Our team has provided number of dumpsters in Houston, Texas, so we understand the ins and outs of rent a dumpster.

We've created this resource to make it super easy for you to get answers to your questions and have a fantastic experience. Our aim at arcannwaste is to simplify your decision when it comes to renting a dumpster in Houston.

Whether you're in The Woodlands, Galveston, Baytown, or Katy, arcannwaste has been playing a part in keeping the streets of Space City clean and encouraging a greener mindset.We're here to make waste management a breeze for businesses of all sizes.

Houston, with a population of about 6,371,000, has a high demand for dependable roll-off dumpsters, and we're here to meet that demand.
Our Mission
ARCANN Companies LLC is on a mission to give back in an effort to correct difficult social issues that matter. We do this by providing our clients with the ultimate customer experience. A portion of all gross profits is willfully donated to help Veterans and others who are suffering from PTSD. Our beneficiaries include the PTSD Foundation and Camp Hope, who together, have developed a proven system that corrects life-threatening PTSD symptoms without the use of drugs.

ARCANN Companies is one the highest-rated service providers for dumpster rentals in Huston for homeowners, businesses, and construction projects. Our exceptional customer service, our commitment to professionalism, on-time performance, and the reliable quality of our fleet set us apart from others. The collaboration forged between ARCANN Companies LLC and our esteemed clients affords us the opportunity to contribute to the well-being of those who selflessly sacrificed to safeguard our liberties.

Today, mental health represents a profound societal concern, with a troubling statistic indicating that 21 veterans tragically opt for suicide each day, in a world where even a single life lost is one too many. It is our unwavering commitment to take immediate and decisive action in order to have the most significant positive impact on this alarming statistic. Our choice is clear: we are dedicated to effecting change for those in dire need, and we have chosen to channel our efforts through the provision of our services to you.

Most Reliable Dumpster Rental in Houston Service
Discover Houston's most dependable dumpster rental service on the arccanwaste company.
We've simplified the process for waste disposal and renting a dumpster into five easy steps:
Request a Free Quote
Give us a call, and we'll gather some project details to provide you with a quote that covers all expenses.

Choose Your Dumpster Size
Select the right size for your needs, or let us assist you in making the perfect choice.

Schedule Delivery
Pick a date to kickstart your project, and we'll deliver the dumpster to your location.

Fill It Up
At arcannwaste,our rental periods start at a flexible two weeks, and if you need more time, it's no problem. We have a large inventory of dumpsters.

Schedule Pickup
When you're finished, we'll promptly collect the dumpster and handle the disposal.

Easy Waste Solutions for Your Home Projects
Whether you're working on sprucing up your home, decluttering your commercial or office space, or in the process of building a new home, At arcannwaste,we've got the right dumpster to help you manage your waste hassle-free.

Our dumpster sizes range from 10 to 40 yards, and they're equipped to handle all sorts of waste. We'll take care of delivering the dumpster to your location, eliminating any worries about transporting it yourself.

Plus, if you fill up your first dumpster, we can easily switch it out for you.
You'll never have to stress about hidden fees at the end of your rental period. Our quotes cover all costs and taxes, giving you peace of mind when budgeting.

Don't hesitate to give us a call today to learn more about our dumpster rentals and kickstart the quoting process. Visit arcannwaste for more details.
Dumpsters
Roll-off dumpsters are large trash containers designed to assist with heavy-duty projects, whether residential, construction, or commercial. These could be garage clean-outs, landscaping projects, bathroom remodels, or other home projects. It might also be construction projects like installing a new roof where you need to get rid of waste like asphalt shingles and other roofing materials. At Arcann Companies, we make sure that you have a choice from a range of roll-off dumpster sizes to meet your unique clean-up requirements. Our dumpsters are sturdy and well-maintained so you can be sure they will get the job done.
The top of these containers can be kept open for convenient, on-location debris and junk loading by homeowners or contractors working on the project. Whether you have a clean-up, moving, renovation, construction, or demolition waste disposal project, Arcann has the right roll-off dumpster sizes available for you. The term "roll-off" originates from the fact that a truck will be used for delivery, which will roll the container off of its back.
Size Options for Roll-Off Dumpster Rental at Arcann
Our experienced team at Arcann Companies can help you determine what size of a roll-away dumpster rental may be appropriate for your needs. You may also use an online dumpster size calculator to estimate your size requirements. In general, the dumpsters are classified according to the volume of material they can hold in cubic yards. One cubic yard of volume is 3 ft. (length) x 3 ft. (width) x 3 ft. (height). Some of the popular size options we have in dumpster rentals for residential, commercial projects, and construction projects include:20 Yard Dumpster
20 Yard Dumpster
The volume of waste it holds: 20 cubic yards
Size of the container: 7 ft. (width) x 22 ft. (length) x 4 ft. (height)
30 Yard Dumpster
The volume of waste it holds: 30 cubic yardsSize of the container: 7 ft. (width) x 22 ft. (length) x 6 ft. (height)
40 Yard Dumpster
The volume of waste it holds: 40 cubic yardsSize of the container: 7 ft. (width) x 22 ft. (length) x 8 ft. (height)
It is noteworthy that the weight of the waste material will be variable per cubic yard. For instance, one cubic yard of roof shingles is going to weigh more than one cubic yard of old clothes.
Additional Features for Arcann Roll-Off Dumpster Rental
Wheels
When you want the dumpster container to be mobile so that it can move around the site or between two sites, you may consider the option of wheels. It is popular choice for dumpster rental with many customers.
Locking Devices
For extra precaution, particularly when you have concerns related to the safety of children or pets, you may add locking devices as part of your dumpster rental. It will also avoid the possibility of others adding trash to your container.
Swing Door at the Rear
A swing door at the rear can be added to your roll-off dumpster. This may be useful for larger projects to enable workers to add or remove large objects at the ground level through the rear instead of lifting and tossing the heavy items into the container's open top.
How Is the Cost of Your Dumpster Rental Service Determined?
Customers love us at Arcann Companies for our upfront low prices on all junk removal and waste removal dumpster solutions. Our dumpster rental experts will determine the actual cost for the specific size dumpster you need. In general, your total roll-off dumpster rental cost with us will vary depending on:
Roll-off dumpster size
Duration of dumpster rental
Type of trash or debris
Additional options ordered
When you compare the quotes from different service providers for your roll-off dumpster rental, make sure you consider the company's reputation, capability, and a proven track record of customer service and delivery. With Arcann Companies, you are assured on all these aspects and more. For complete peace of mind in your clean-out projects, make the most reliable and cost-effective choice for roll-off dumpster sizes with our experienced team.
Need to Be Sure about Your Roll-Off Dumpster Sizes? Contact Us!
While many clean-out projects may work best with Arcann's 20-yard dumpster rental service, it is possible that you might need a bigger size dumpster for your needs. Our service representatives are happy to take your calls and help you make the most effective choice to suit your waste removal requirements and location. Talk to us at (713) 367-2293 or send us an email at [email protected] with your requirements. You can also book your order online with us.
20 Yard Dumpster
Dimensions
22' L x 7' W x 4' H
Included Tonnage
2 included
Additional Days
:
$10/day after day 10
Extra Weight
:
$65 for each additional ton
30 Yard Dumpster
Dimensions
22' L x 7' W x 6' H
Included Tonnage
3 included
Additional Days
:
$10 per day
Extra Weight
:
$60 per ton
40 Yard Dumpster
Dimensions
22' L x 7' W x 8' H
Included Tonnage
6 included

Additional Days:
Extra Weight:
Before you begin loading your dumpster, learn more about items that are: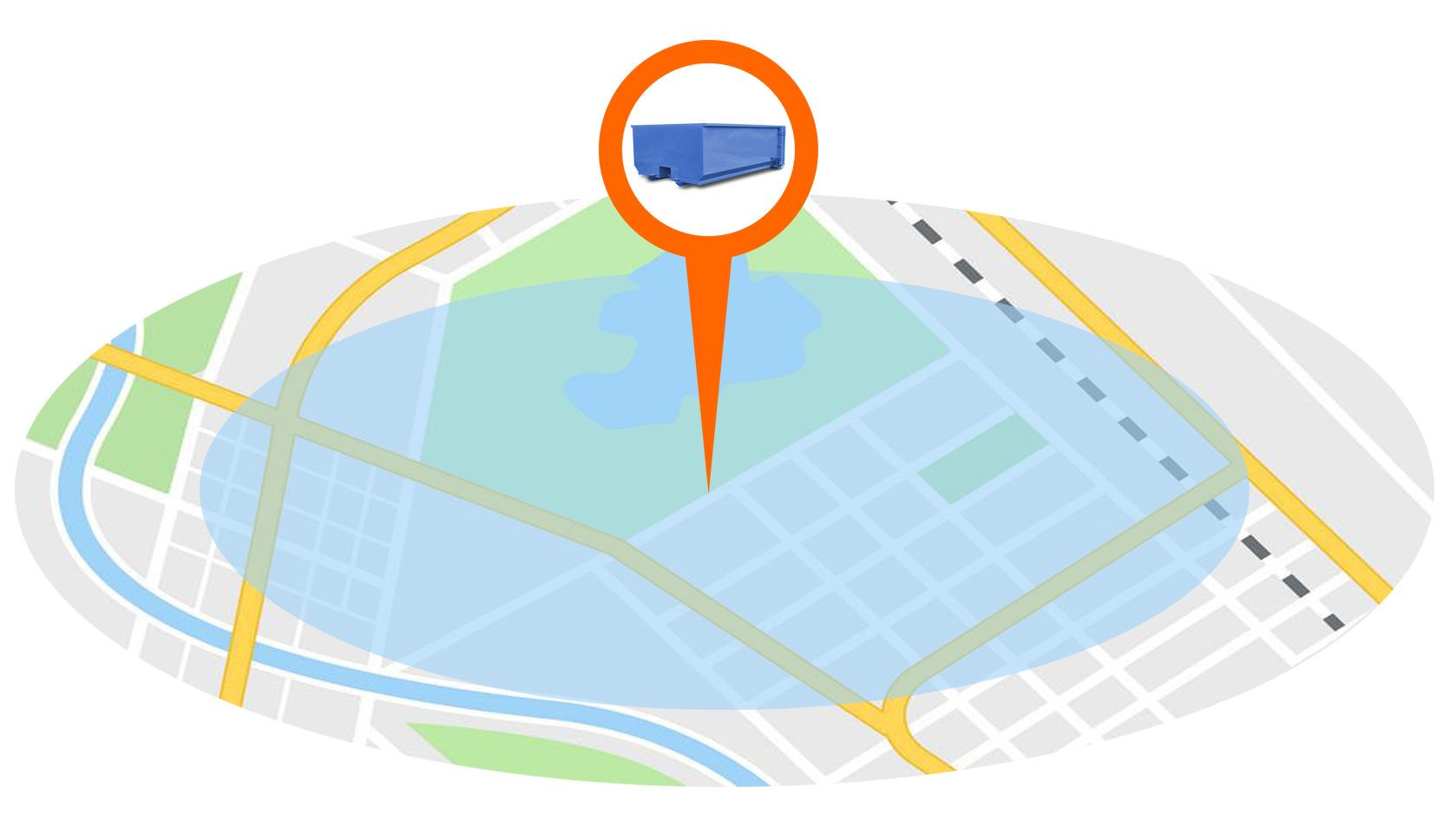 Arcann Waste Service Area
We will give you an industrial-sized roll-off container for you to haul all the junk, old drywall, and anything else evident in a fix and flip. Please follow the link below to learn about our service area.
View Service Area
Simplifying Roll Off Dumpster Rentals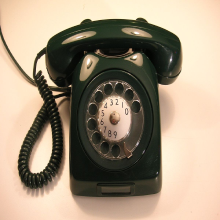 Call or Request a Quote Online
Don't have time to call right now? Get a free online quote for a dumpster rental in your area.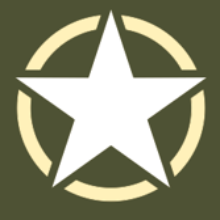 About Arcann Waste
Not only do we provide roll-off services, but we are also a company who gives back to the community. To learn more follow the about us link.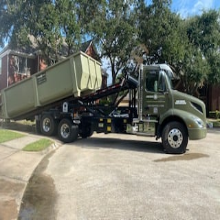 Schedule a Pickup

When you're done working, simply schedule a pickup online, and we'll remove your dumpster as soon as possible.
Explore Our Houston Dumpster Sizes

20 Yard Dumpster
Dimensions: 22' long x 7' wide x 4' tall
Capacity: About 8 pickup truck loads (10 tons in total)
Weight Allowance: 2 tons included in the price
Ideal for: Medium-sized cleanup tasks like bathroom remodels, roofing jobs, deck tear-outs, or decluttering a few rooms in your house.
Visit this page for more details.

30 Yard Dumpster
Dimensions: 22' long x 7' wide x 6' tall
Capacity: Approximately 12 pickup truck loads (10 tons in total)
Weight Allowance: 3 tons included in the price
Ideal for: Large cleanup projects such as kitchen remodels, home demolition, clearing out multiple rooms in a house, or getting rid of old items when moving.
Check out this page to find out more.

40 Yard Dumpster
Dimensions: 22' long x 7' wide x 8' tall
Capacity: About 14 pickup truck loads (10 tons in total)
Weight Allowance: 6 tons included in the price
Ideal for: Very large cleanup tasks like extensive construction projects, estate cleanouts, clearing out an entire house, or major remodeling projects.
Go to this page to find out more.

Why Choose Arcannwaste for Your Dumpster Rental Needs?
Prompt Delivery Arcannwaste's dedicated dumpster truck drivers are always ready to swiftly deliver your dumpster.
We often offer same-day or next-day delivery, ensuring you get your dumpster when you need it.
Trusted Service
Thousands of Texas residents and construction companies trust us. We've rented number of dumpsters in the Texas area. Call us today to have your dumpster delivered without delay.
Budget-Friendly
Arcannwaste provides transparent and competitive pricing for dumpster rentals.
We offer dumpsters of all sizes at the most competitive rates in the dumpster rental market. Reach out to one of our specialists for a quote.

Reliable Options
We offer a range of standard and large dumpster sizes for rent, so you can depend on arcannwaste for any project you're undertaking.
Choose from 20, 30, and 40-yard dumpsters to meet your specific needs.
Local Expertise
Arcannwaste is a locally owned and operated dumpster rental company serving residents and businesses in Houston. We understand your local needs.

24/7 Availability
Our pickup and delivery services revolve around your schedule. We're here 24/7 to address your dumpster rental inquiries. Give us a call anytime!
Arcannwaste is here to assist you in renting the perfect dumpster for your project.

Arcannwaste: Providing Houston with Dumpster Rentals and Waste Management Solutions
At arcannwaste,we're proud to offer a service of roll-off dumpster rentals in Houston. Our containers have been a big help to residents and professionals for all sorts of clean-up tasks.

We've worked with homeowners on DIY projects, landscaping, renovations, and moving. We've also teamed up with professional contractors for big commercial construction projects and extensive renovations.Our goal is to continue serving the Houston area for years to come.

Our Expertise Includes
Roll-off Dumpster Rentals
Residential Dumpster Rentals
Construction Dumpster Rentals

Discover Our Affordable Dumpster Rental Houston Pricing
When you choose Arcannwaste, you can save more on each rental. We make sure our customers get the best deal by comparing prices with our competitors. Our pricing is simple and transparent – it's based on the size of the dumpster you need.

After that, we consider factors like the estimated weight of your waste, your location, and the rental duration. At the end of the process, you'll receive a quote that covers all taxes and fees. We don't sneak in any hidden charges at the last minute.

You can rest assured that you won't pay more than what's in your quote, unless your dumpster exceeds its weight limit or is overfilled. We can discuss these regulations in detail during our call. Feel free to reach out for more details on our pricing and to start the quoting process.

Do You Need a Permit for Dumpster Rentals?
You won't need a permit if you can place your dumpster on your own private property. At arcannwaste ,Our 20-yard and smaller dumpsters can often fit on regular driveways.

However, if you need to put your dumpster on a street, sidewalk, or any public area, you'll probably need a permit. To learn more about the permit process and start your application, you can get in touch with the City of Houston.

If you have any questions about where to put your dumpster or how to get a permit, don't hesitate to contact us.

Are There Items You Can't Put in Rental Dumpsters?
As per guidelines from the EPA and local landfill regulations, there are specific items and materials that you can't throw into a rental dumpster. These items include:

Mattresses
Box springs
Electronics
Batteries
Biohazard waste
Sealed drums
Asbestos
Motor oil
Auto parts
Frequently Asked Questions about Dumpster Rental in Houston
What dumpster sizes do you offer?


At arccanwaste,We provide a range of sizes, from 10 to 40 cubic yards, suitable for various projects.

How much does dumpster rental cost in Houston?


The cost of renting a dumpster changes depending on different things. Get in touch with us for a customized quote tailored to your specific needs.

How do I schedule a dumpster rental in Houston?


Scheduling a dumpster rental is easy. Simply contact our experienced team, and we'll guide you through the rental process, helping you choose the right dumpster for your project.

Can I place the dumpster on the street in Houston?
Depending on local regulations, placing a dumpster on the street may require a permit.
We can assist you in obtaining the necessary permits to ensure your rental goes smoothly.

What sets Arcann Waste apart from other dumpster rental companies in Houston?
Our commitment to customer satisfaction, competitive pricing, and comprehensive service makes us the preferred choice for dumpster rentals in Houston.

At Arcann Waste, we are dedicated to simplifying your waste management needs in Houston. Contact us today for a quote or to discuss your specific project requirements. Let us help you find the perfect dumpster solution for your unique needs.

Getting a dumpster is super easy – just call!
If you're all set to rent a dumpster or if you have any questions about our rentals, feel free to give us a call.

We're here to assist you with all your dumpster needs in the Houston area. You can even enjoy Same Day Delivery for all our budget-friendly dumpsters and roll-off containers of various sizes.

Contact us at (713) 367-2293 or email us at

[email protected]

. We're just a call away and ready to help!